Wine Is Life Community Blog
Surprising Healthy Benefits of Alcohol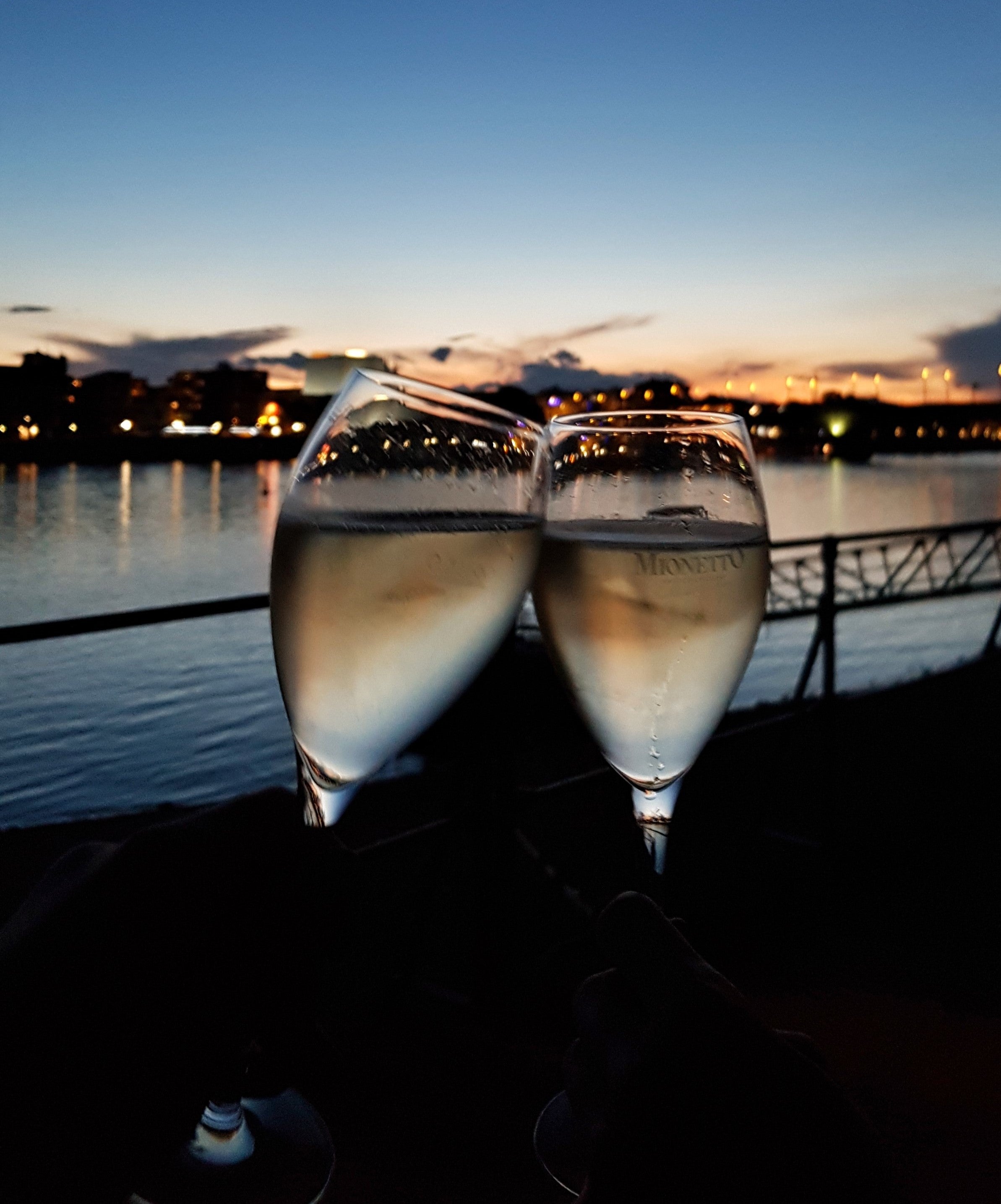 Since childhood, we all hear the same story from our parents and teachers: alcohol is no good for you. And we totally agree!

But...did you know that alcohol consumption has its own benefits for you?

Here we are summarizing 10 perks of your casual drinking.

Disclaimer: this article by no means encourages you to increase alcohol consumption.

1. Wine helps with weight loss

Famous lyrics by UB40 "Red, red wine, you make me feel so fine" actually has a meaning to it.

A study, conducted by Oregon State University showed that wine can actually help you to burn body fat. Turns out, some types of grapes can increase metabolism, which significantly reduces the accumulation of body fat.

2. Wine can improve your heart health.

Rhode Island hospital study compared different beverages and found out that red wine is most beneficial for health. The research revealed that wine antioxidants improve cardiovascular function on the body.

3. Moderate drinking improves libido for both men and women.

The University of Western Australia made research, which showed that men, who regularly drink red wine have fewer chances of erectile dysfunction.

Journal of Sexual Medicine states that women, who drank a glass of wine, have a higher sexual designer. (Now you know what to offer your lady tonight ;) )

4. Red wine has a positive impact on your memory.

We all know that feeling when after a couple of glasses of wine you and your friends get nostalgic and start remembering the best moments you have spent together. A study by Taxes A&M University found out that ferments in grape skin improve mental and cognitive capabilities. So if you are in the exam period now and need to memorize lots of information - you know what to do.

5. White wine is also not an obstacle to weight loss?

If red wine is not your favorite thing, don't worry. Drugs Under Experimental and Clinical Research journal suggest that white wine's phenols have more antioxidants than red wine, which is important for effective weight loss.

6. A glass of wine improves your workout efficiency

A glass of any red wine can improve muscle strength and improve your workout routine, according to the Journal of Psychology.

7. Did you know that beer is full of vitamins?

If you are a beer lover, we have good news for you: all beer types are full of vitamin B, riboflavin, thiamin, magnesium, and calcium.

8. Beer is good for the bones.

Like we mentioned above, beer is full of vitamins, of which is calcium. A study by the American Journal of Clinical Nutrition found that 2 glasses of beer per day can help you to increase bone density.

9. Beer lowers heart attack risks

Scientist claim, that women who consume 1-2 glasses of beer per day have lower chances of heart diseases. Isn't it amazing?

10. Last but not least: wine can increase life span!

If a glass of wine after work is a casual thing for you - stick to it! Genes&Nutrition research showed that resveratrol (which is in every wine) increases body cells ability to survive and can make you celebrate your 101st b-day.

Cheers!
Sources:
Oregon State University, Another reson to drink wine: it could help you burn fat, February 05, 2015
SienceDaily, Wine for swine: Pig study shows that wine has more cardiovascular benefits than vodka, September 12, 2012
University of Western Australia 
Journal of Sexual Medicine, Regular moderate intake of red wine is linked to a better women's sexual health. July 21, 2012
Taxes A&M University, Compound found in red grapes and peanuts may prevent memory loss, February 26, 2015
Drugs Under Experemental and Clinical Research, Beneficial Effects of White Wines, 1999
Journal of Psychology, Improvements in skeletal muscle strength and cardiac function induced by resveratrol during exercise training contribute to enhanced exercise performance in rats, April 9, 2012 
American Journal of Clinical Nutrition,Effects of beer, wine, and liquor intakes on bone mineral density in older men and women, February 25, 2009
Genes&Nutrition, Longevity nutrients resveratrol, wines and grapes, September 4, 2009
33 comments